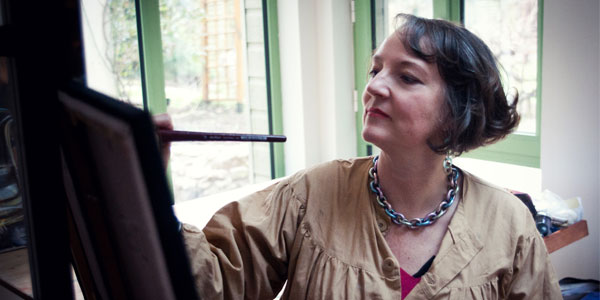 With over 40 years experience, Nicole King, both as an artist and scientist, paints to educate and fascinate her public with her artistic interpretation of the ecological dramas of the past and future for our planet.
Two professions, one challenge, water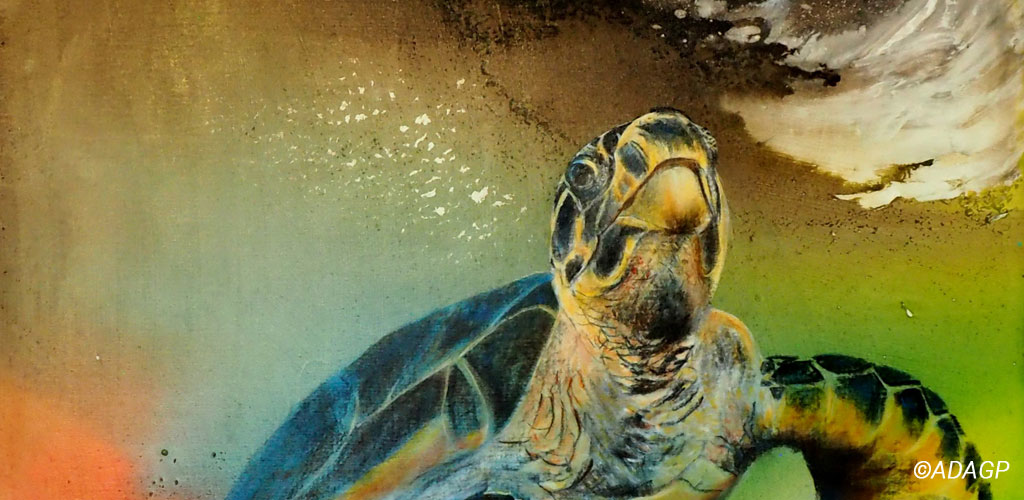 As an ecoartist, Nicole King uses oil paint, combined with water-based mixed media. This medium appeared to her to be the most suitable to serve her artistic research project "Art and Ecology", because it allows, with a maximum economy of means, the highest possible quality of presence.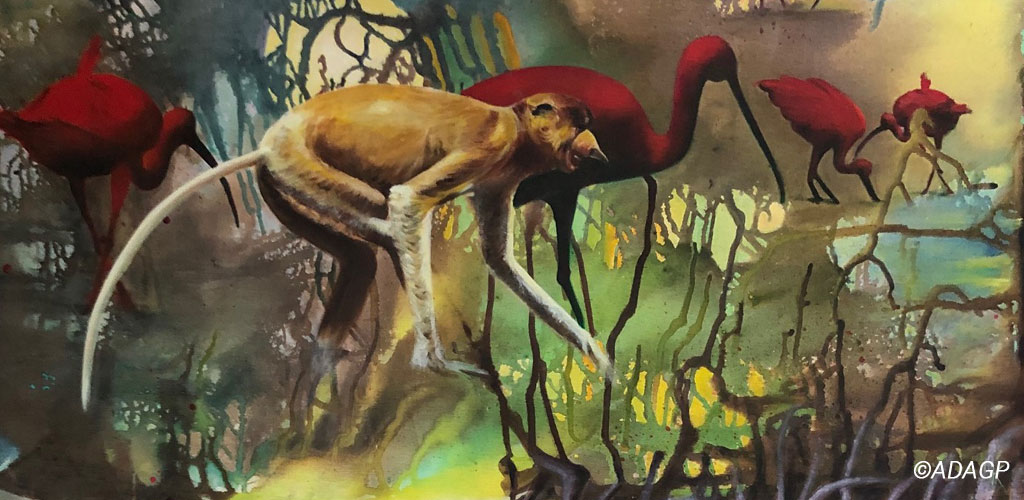 The destruction of ecosystems prompted Nicole King to become an environmental engineer. Nicole King became an expert in Water and Pollution for the oil industry with assignments in India, Tierra del Fuego, the North Sea and Borneo, where she discovered a copepod Acartiella nicolae (a zooplankton crustacean) which bears her name.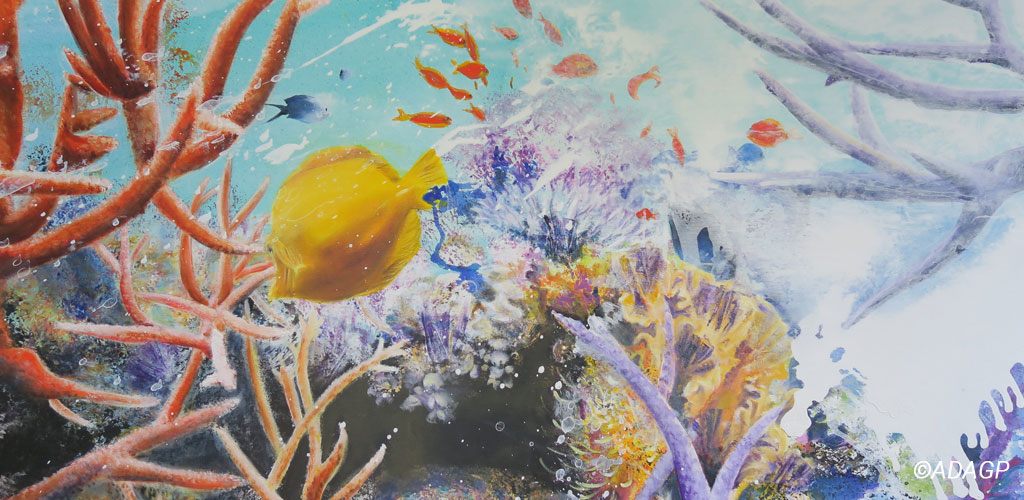 Artistic expression has a revealing role to play; the artist highlights the tensions of her generation.
Nature, disfigured by industrial activities, can no longer be painted as it was before: to avoid any performative paradox, Nicole King chooses to represent technology  in her images by photography, combining it with painting, a natural ecological gesture.