As part of the 'women's month' organized by the town hall of Le Vésinet from March 8 to April 8, 2022, Nicole King is invited to make a personal exhibition entitled "Art & science of ecology, the female side".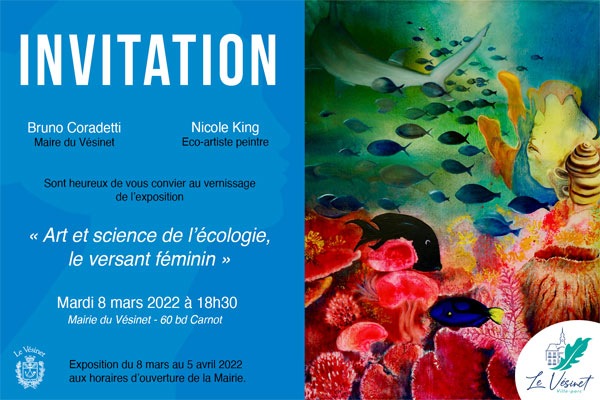 Nicole King will be on site at the Mairie du Vésinet every Friday morning from 10:30am to 12pm until April 5th.
To learn more about the events around the Women's Month, you can consult the article 'Le Vésinet célèbre les femmes' on the website of the city hall.
Selection of photos from the opening of the exhibition