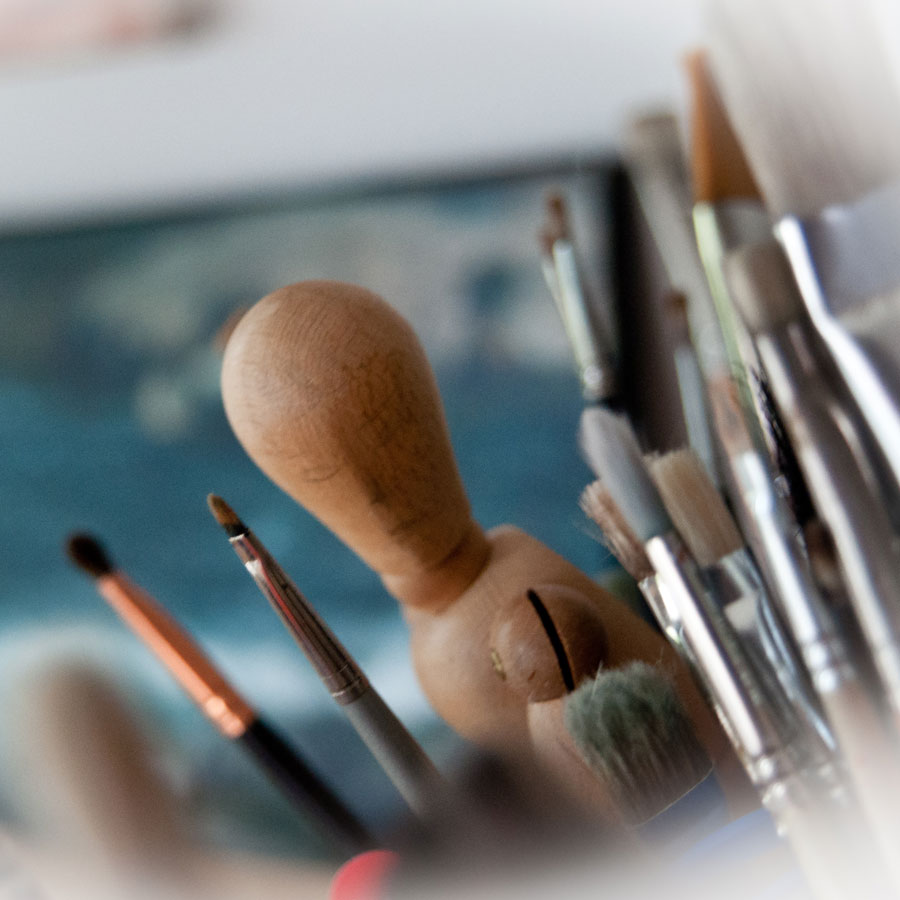 As an eco-artist committed to the ecological cause, Nicole King uses materials that respect the environment: water-based oil, turpenoid, dammar varnish, linen canvas.
Here is a list of products to use to limit the impacts of painting techniques:
Water-based oil
Turpenoid natural or equivalent (American product based on natural essences of plants and citrus fruits, ideal for washing brushes): soak the brushes and then let the product settle in order to reuse it several times.
 Recycled paper
Recovering old frames and canvases and all painter's materials from second-hand shops
Linen and cotton canvas
 Avoiding spray products
Make your own medium from dammar varnish, rectified linseed oil and de-aromatized petroleum
Use homemade dammar varnish as a touch-up varnish to be applied with a brush
Make your own varnish for paintings
Buy linen canvas in rolls and stretch it yourself on wooden frames (prefer wood from sustainably managed plantations). It will then be covered by hand with rabbit skin glue (natural product).